Happy Holidays!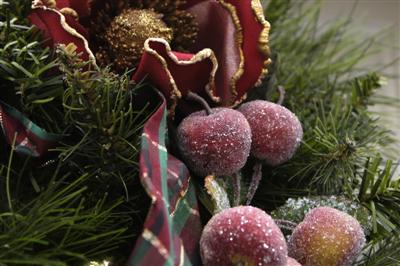 "You must understand, good People, that the manner of celebrating this great Course of Holydays is vastly different now to what it was in former Days: There was once upon a time Hospitality in the Land; an English Gentleman at the opening of the great Day, had all his Tenants and Neighbours enter'd his Hall by Day-break, the Strong-Beer was broach'd, and the Black-Jacks went plentifully with Toast, Sugar, Nutmegs, and good Cheshire Cheese; the Rooms were embower'd with Holly, Ivy, Cypress, Bays, Laurel, and Missleto, and a bouncing Christmas Log in the Chimney glowing like the Cheeks of a Country Milk-maid; then was the Pewter as bright as Clarinda, and every bit of Brass as polished as the most refined Gentleman; the Servants were then running here and there, with merry Hearts and jolly Countenances; every one was busy welcoming of Guests, and look'd as smug as new-lick'd Puppies; the Lasses were as blithe and buxom as the Maids in good Queen Bess's Days, when they eat Sir-Loans of Roast Beef for Breakfast; Peg would scuttle about to make a Toast for John, while Tom ran harum scarum to draw a Jug of Ale for Margery: Gaffer Spriggins was bid thrice welcome by the Squire, and the Gooddy Goose did not fail of a smacking Buss from his Worship, while his Son and Heir did the Honours of the House; In a word, the Spirit of Generosity ran thro' the whole House."
-- Dick Merryman, Christmas Entertainments (London, 1740)
Christmas: to paraphrase "Dick Merryman," it's not what it never used to be.
Still, even in this our age of world-weary cynicism and post-ironic detachment, there is room for a bit of cheer and maybe even a bit of magic. A toast to you and yours! May you have a lovely holiday.
See you after Boxing Day.
Posted by Invisible Adjunct at
07:30 PM
|
Comments (10)